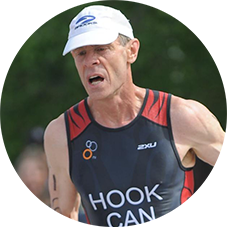 Ken Hook
Volunteer Co-Race Director
Kingston Road Runner's Association
"As a Co-Race Director for the Kingston Road Runners Association, I am very pleased with the level of service and accuracy TrackieReg has provided our organization. Excellent support and service are never far away as emails are answered promptly. I like how the registration can be handled by ourselves once set-up allowing us to input 'free entries' or allow manual input of entries when hard-copy paper forms are used. The mass email button is so easy to use allowing us to send updates quickly to registered runners. TrackieReg even allows for extra contributions by runners for chosen charities. For the last 3 years I have used TrackieReg on our Twosome 5K run which is a bit complicated with teams of 2 runners with combined ages compete as a 'Twosome'. TrackieReg allows this to happen effortlessly and export data to our timing company. I highly recommend any race director to consider TrackieReg for their next race."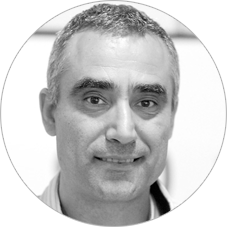 George Stanoev
Technical Director
Newfoundland & Labrador Athletic Association
"I have used TrackieReg exclusively in the last 6 years for all of the NLAA's track and field, cross-country running meets, and most road running events. I find the event setup user-friendly, feature-rich with many options to customize the data collection. I like that events can go live within minutes without having to wait for approval from the host. When needed, the customer support is fast and solution oriented. I love the time-saving 'Team List' feature where clubs and schools can save their entire roster in the system in advance of a meet. TrackieReg is a very convenient and efficient online registration system."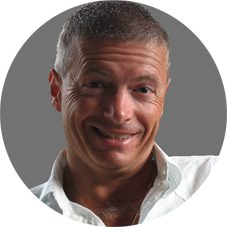 Glenn Smith
VP Communications
Nautilus Running Club
"Having used TrackieReg for the Huffin' Puffin Marathon and our other road races for several years, we are extremely pleased with the proven reliability and service levels. The system is very user-friendly, and the smooth integration with the Athletics Canada database is a great technical benefit. But most importantly the prompt response and focus on customer support by TrackieReg make dealing with them a pleasure."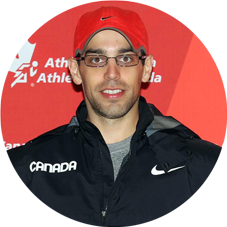 Mat Gentes
Communication Director
Athletics Canada
"Trackie has been a great partner in providing Athletics Canada customized solutions for very specific applications. We work with Trackie on a number of digital projects, including all Canadian Championship registration systems and a national membership database."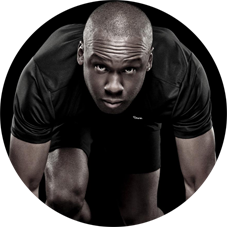 Bruny Surin
Olympic Gold Medalist
President La Course de Fontainebleau
"TrackieReg helped us so much. It allowed us to use credit cards for payments on-site at the race. It was our first year using the software, and we will continue to grow with them. Their customer service is unparalleled and their program is user friendly. We had less people waiting in lines and didn't have to worry about filling out paper work and potentially losing it. It took each participant less than 3 minutes to sign up on-site, absolutely amazing!"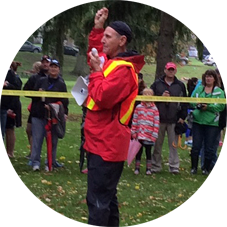 Bill Wheeler
Race Director
London Pacers
"We used online registration for the first time this year and choose TrackieReg to do it. What a great decision. They handled the set-up quickly and efficiently. A complete and accurate list of all the registrants and their data was available prior to the race to make race day go very smoothly. A great experience. Looking forward to using their services again next year."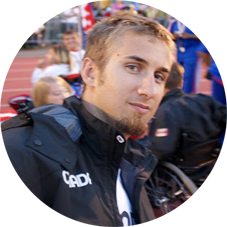 Gabe LeBlanc
Technical Director
Athletics New Brunswick
"TrackieReg is the primary tool we use for our competition management as well as other events hosted by our association. The online payment option and flexible event setup are perfect for all of our events. TrackieReg is a fantastic tool - easy to use and flexible. It is a real game changer."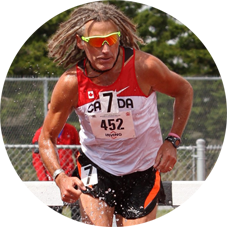 Doug Smith
President
Ontario Masters Athletics
"Ontario Masters Athletics has been using TrackieReg for a number of years. The TrackieReg system has made it easier and much faster for people to join or renew their memberships and enter our events online. Tech support is very prompt. We are very happy with our relationship with Trackie."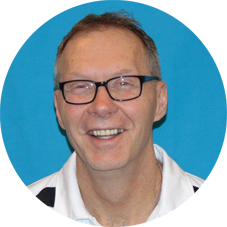 Grant Van Eaton
President and General Manager
Excel Athletika
"Our club started using Trackie last fall and I can honestly say it was one of the best decisions we have made as a club. Trackie has worked perfectly for our club and meet registrations, reporting requirements and fee payments. The staff are amazing and have worked closely with us all the way. I would highly recommend Trackie and would gladly speak with anyone who is interested in looking at a site to help manage their track club."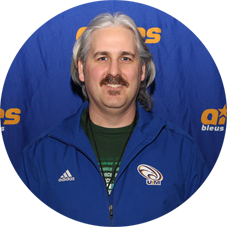 Steve LeBlanc
Head Coach
Université de Moncton
"I have been using TrackieReg as our primary method of meet registration for several years. I find it easy to use as a meet administrator, setting up the events and downloading entries into our meet management software, and as a coach entering my athletes for competitions. And I am always impressed with the TrackieReg crew's ability to provide technical assistance and their continued commitment to improving an already great system. TrackieReg helps take a lot of the headaches out of meet management and helps us put on a better meet."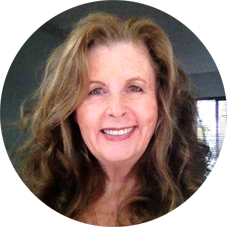 Sam Collier
Manager - Registration & Membership Services
British Columbia Athletics
"TrackieReg has made life a whole lot easier and so much smoother when it comes to managing events. With all volunteers do, it's nice to have one part of their job 'plug and play,' something they can learn easily and most importantly rely on. And if we have had questions we've always received a timely reply and great support."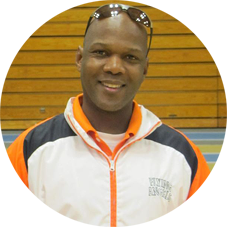 Earl Letford
Head Coach, Flying Angels Track & Field Academy
Meet Director, Flying Angels International Classic
"I must say I'm very impressed by TrackieReg and their services. It's a fast, easy, web-based way to manage my track meet entries and collecting fees online. It's a well thought out and designed site that's easy to navigate. It is also a great team management system that's quick and easy to use while I organize my membership sales each season. Keep up the good work Trackie. Your site and services are awesome!"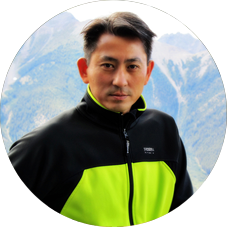 Ivi Hermanto
Executive Committee Member
New World Running Club
"I have organized 3 races per year for the past 4 years using TrackieReg. I must say, the website is easy to use and the technical support that I have received from TrackieReg is beyond my expectation."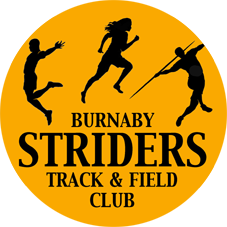 Burnaby Striders
Track & Field Club
"TrackieReg has most certainly streamlined our club administration procedures. We have instant access to all of our membership information and meet registrations. If you are involved in club administration, you need TrackieReg. End of story!"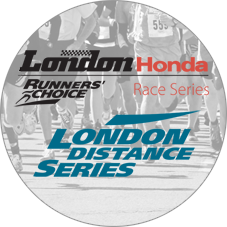 Steve Weiler
"We've been using TrackieReg for the past several years (roughly 10-12 events each year) and have been very happy with the results. TrackieReg has been excellent to work with: they have customized to our specific requests and helped Runners' Choice and the London Runner Distance Club to keep costs reasonable. We appreciate the quick customer service responses and highly recommend TrackieReg."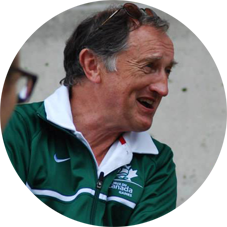 Dave Thomas
Past Technical Director
Athletics New Brunswick
"Over the past six years ANB has been fortunate to work with the 'Trackie' team who through their intimate knowledge of our sport, was able to design an online registration system far superior to any found on any other track and field network saving our officials hours of work in preparing for meets."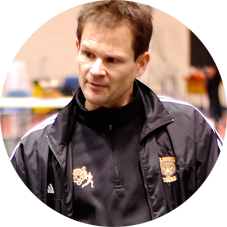 Peter Lord
Past Head Coach
Dalhousie University
"I have been using TrackieReg since it was first developed and it is one of the most user-friendly meet registration sites available. It takes very little time to set up meets and each step is clearly laid out. It is remarkably easy to operate. Importing the entry file to Meet Manager takes only seconds and saves hours of work. Online credit card payment is convenient for both the athlete and the meet administrators. I highly recommend this site."